The symposia will be held in the Hotel Armação do Porto, located in Porto de Galinhas one of the most famous beaches of Recife.
Porto de Galinhas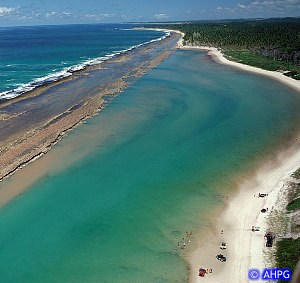 Porto de Galinhas is located at the south coast of the State of Pernambuco, in the northeast of Brazil, 60km (37 miles) from the Guararapes International Airport of Recife. After slavery was abolished, the warning "There's new chicken in the port!" was used to inform the land owners that an illegal cargo of African slaves, hidden among the chickens in the ships, had just arrived. Since then, former "Praia do Porto" ("Port's Beach") became "Porto de Galinhas" ("Chicken Port").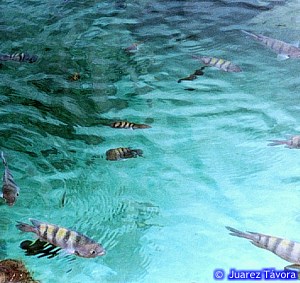 This paradise is one of the most beautiful beaches of Brazil with warm green clean waters. When the low tide comes, natural pools, protected by reefs, are formed. Thousands of fish of all colors can be seen. The coast has 18 km of beaches. Until few years ago, the area was only a fishermen village, but was discovered by tourism and it is already prepared to receive visitors, offering good accommodation and good food. Night in Porto de Galinhas is full of entertainment.
Recife
Recife, city in northeastern Brazil, is the capital of the state of Pernambuco, on the Atlantic Ocean, near the easternmost tip of South America. Although Recife is the fourth-largest city in Brazil, it is less modern and cosmopolitan than its more famous counterparts. Recife's name was derived from the Portuguese word for reef, referring simply to the city's situation behind a long and protective coastal reef. Recife is a major port city, and much of its energy and culture has its source in the constant influx and outflow of trade. High rises, colonial churches, and markets quilt the city with a mix of old and new. Often called the Venice of Brazil for its many canals, bridges, and tiny one-way streets, Recife is a wonderful city in which to wander about, letting chance provide a memorable discovery or two.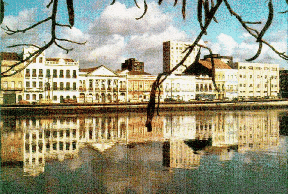 Beginning at the Praca da Republica, one can visit the impressive, 19th-century Teatro Santa Isabel and proceed to the Catedral de Sao Pedro dos Clerigos. After passing through the colorful Mercado do Sao Jose (Saint John's Market), visitors can wind up a walking tour of the old city at the Basilica de NS da Penha. Recife's deep cultural roots are notable, and its traditional cultural activities should not be overlooked. Recife is one of Brazil's richest places to explore folk art and craft, including music, dance, sculpture, and painting. Its traditional handicrafts include clay figurines, wood sculptures, leather goods, and woven straw, all to be found at festivals and markets around the city as well as at the Casa da Cultura de Recife (Recife Cultural Centre).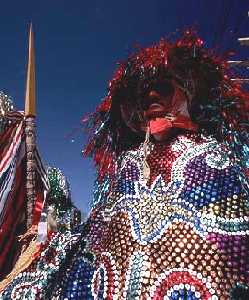 More information about...
Porto de Galinhas
Recife